Beat Magazine: Atlas vs. Samplism vs. Sononym
In their March 2019 issue, Beat magazine has compared Sononym against two other sample browsers. We're proud to receive the highest possible score and editor's recommendation!
The article only exists in print, but we've gotten permission to reproduce it here - click the images to view the original article (German), or scroll down to read an English translation.
---
Comparison: Atlas vs. Samplism vs. Sononym
More Flow with Clever Tools
The track is cool, the melody is catchy, the beat grooves. Everything fits, it only needs to sound a bit more complete, and a couple of additional effects would be nice. Such situations are part of everyday life in studio or production work. Do you miss a groove for the bassline? Or a pad for the song? Usually this means searching the sample library for hours in order to find suitable sounds. Or your can use Sononym and find them within a few seconds. At least that's what the developer is promising. Let's see what's behind this claim.
Features
By design and principle, Sononym resembles the previously tested Samplism. That is, imported folders are scanned and their content is divided into categories such as oneshot, loop, sweeps, snares, and so on. Favorites can be collected in collections and filtered lists by category, as well as sort by different criteria. However, the application goes two big steps further: On the one hand Sononym analyzes not only the RMS volume but also pitch and tempo of the samples, which makes finding and sorting much easier. On the other hand - and this is the actual strength of the program - Similarity Search makes it possible to find similar and related sounds.
Similarity Search
In Sononym, samples are not just static numbers such as maximum volume and length, but also divided into properties such as brightness, harmony, noise, spectrum, pitch, pitch, and volume. These properties are not only described by an average value, but can vary over the duration of the sample. If this sounds complicated, it can quickly be explained by using a sung melody as example: the melody does not just contain the pitch C3, but an entire melody. The same applies to groove, volume and the other properties. Accordingly, Sononym can not only find samples that also have C3 as the base note, but those that contain a similar melody to the original. Or a comparable groove, the same mood and so on. The technology works impressively well in practice. Simply select a sample, press SHIFT + ENTER and seconds later all comparable samples of the library will be listed. The focal points of the search can be changed as desired and can be freely defined from 0 to 100%. It is also possible to search for sound that you record in realtime. For example, a rhythm can be "sung" via a microphone, and Sononym delivers rhythmically fitting loops and samples.
Conclusion
With Similarity Search, Sononym has a truly extraordinary feature that works impressively well and eliminates just about any manual search for sounds. No other program finds comparable samples so fast, which is a big compliment to the developers. It's a lot of fun to throw yourself into your libraries, discover treasures and automatically get more suitable sounds served. Also the other features in the software are quickly and easily learned, without a steep learning curve. As with Samplism, we would like some rudimentary editing capabilities, but in this case, that's just a minor complaint. Be sure to check out this software!
Verdict
Pros:
Automatic tagging and sorting
Ability to quickly find similar sounds
Cons
No built-in way to process sounds

Final Rating
6 out of 6
Editors recommendation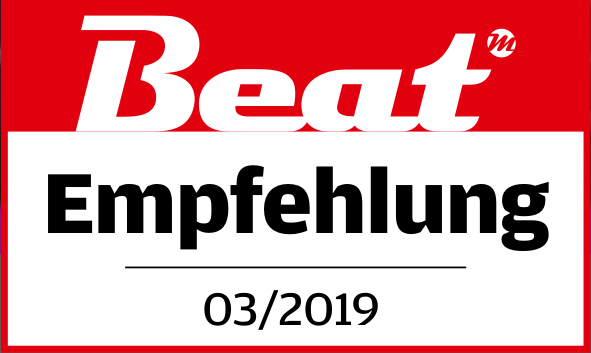 ---
More Reviews