Black Friday / Cyber Monday 2018
If you have been looking to pick up Sononym at a reduced price, here is your chance. As a special Black Friday / Cyber Monday promotion, licenses purchased between Friday the 23th and Monday the 26th of November will be discounted by 50% when you enter a special coupon code.
How to apply the discount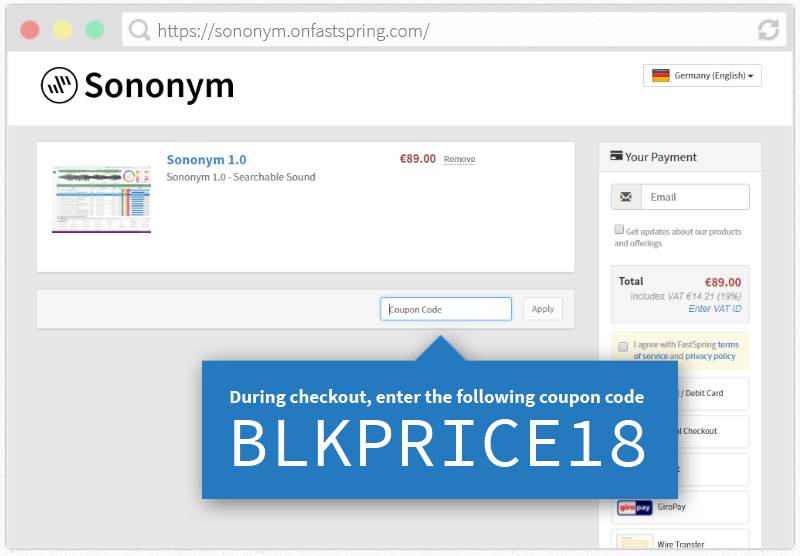 Point your browser to our online shop
Find the form field called "Coupon Code", enter BLKPRICE18 and hit "Apply"
Proceed with the checkout
Note that the coupon code is only valid between Fri 23th 00:00 (UTC) - Mon 26th 23:59 (UTC). Trying to enter the code outside this period will result in a notice that 'the code does not exist'.
Download the trial today, and register later!
And don't forget to subscribe to our newsletter. We only send out a handful of these per year, so don't worry about getting spammed!